On 30th March 2023, seminar "Exoskeletons. Human at the work environment, reducing fatigue and avoiding injuries" was organized by the Latvian Ergonomics society and Hartico OÜ.
The aim of this seminar was to educate participants both theoretically and practically about the importance of exoskeletons, how a proper exoskeleton can prevent work injuries, reduce fatigue by improving human working conditions and productivity.
As part of the seminar, Toomas Türkson, founder and head of Hartico OÜ, reported on the exoskeletons and their importance, as well as tools that help ease or completely prevent the effects of work-related musculoskeletal diseases. After a theoretical review of exoskeletons, participants also had the opportunity to practically try multiple types of exoskeletons to better understand how they work and assess potential improvement in the work process.
We want to express our gratitude to LES member Diāna Madelāne for providing professional approach in organizing this seminar.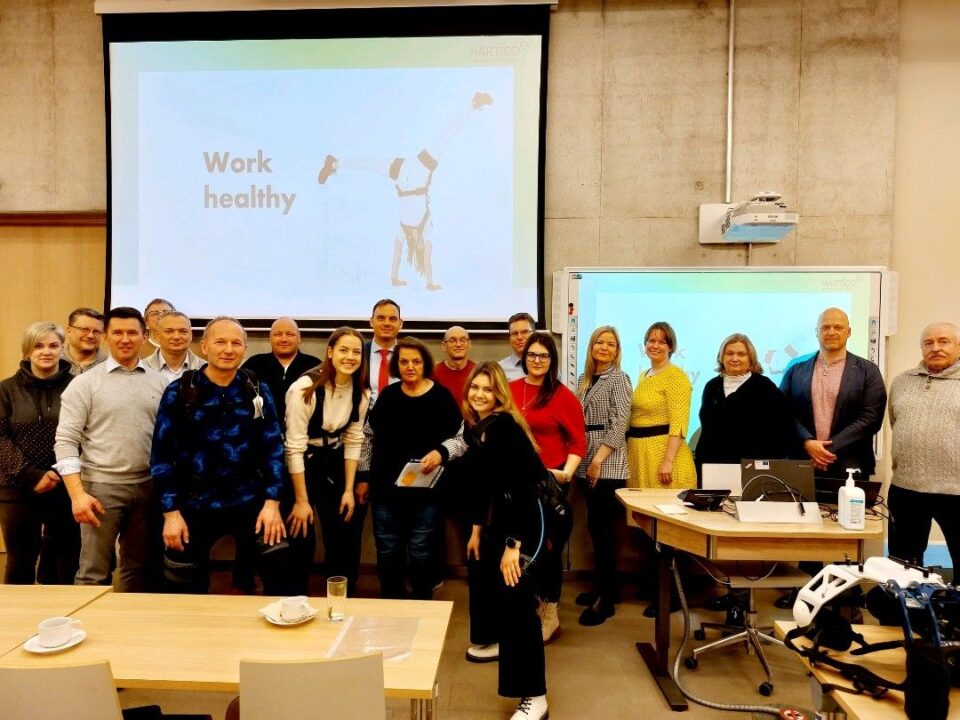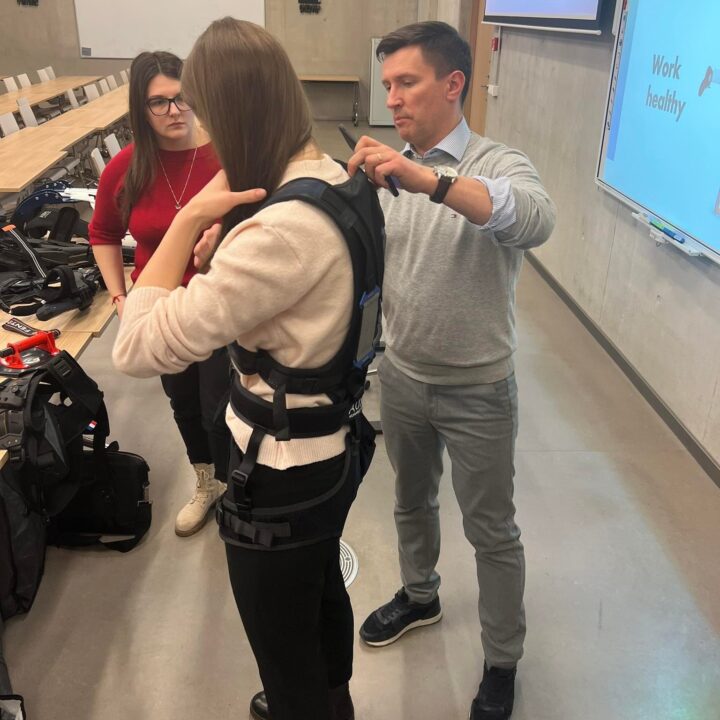 In the image you can see Exokeleton LiftSuit Auxivo which is used for releasing muscle strain while working and lifting weights at an angle.